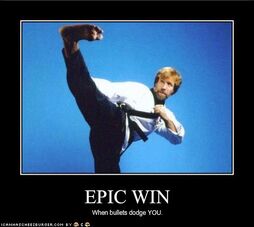 A win of epic proportions. Also referred to as a "Maia" (not really).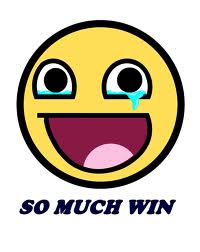 Examples of epic wins:
Chuck Norris.
Two angry camels in a tiny car. Despite the fact that, in the words of Ray William Johnson, it sounds like "a euphemism for some bizarre sexual act," it's actually just another epic win. (Thus making it innocentuendo.)
Chuck Norris, again.
The Les Mis Wiki. I figured I had to give these guys some props, since they inspired me

to make this Wiki!
The invention of the facepalm.